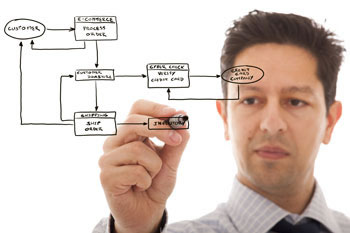 Businesses are constantly evolving and changing and as they change their IT requirements change.
In the early days a few pieces of paper were all you needed, then as you grew you bought off-the-shelf software packages, which helped, but were never tailored to your business exactly.

The next step is to see if a bespoke application tailored exactly to your needs will reduce your costs further as you continue to expand. As your employee numbers start to grow its easy to see how bespoke software which saves them time will reduce your costs, flicking between screens, manually searching customer records, filing, calling customers back etc.. all adds up, if this can all be done from a single application how many more calls/sales can you take with the same number of staff?

Build a system that can grow as your company grows and does not leave you restricted to the standard off-the-shelf features.

Contact Byte for free a no obligation discussion on the best solution for your company, One size does not fit all….