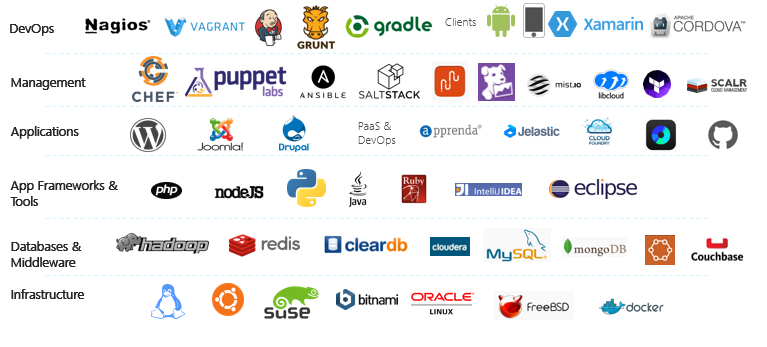 Leverage your business presence by using Open Source Solutions
If you want an open source CMS or any other template for your website and want to make changes to it by saving time and money, then Byte is the right choice for you. We analyse your requirements to determine your target market, needs, and the perfect open source platform for you and your customers. Customisation isn't easy, and this is where we differ from others by providing affordable, time-saving and cost- saving options for our clients.
Tailor made solutions of the best Open Source Systems
In most scenarios, the cost of developing a website using Open source platforms is much less than a licenced platform.  However due to increasingly common usage of open source templates, it is important to get bespoke solutions that set you apart.
If you are seeking the best platform migration solution, then let us know.  We will make sure that this transition is performed smoothly with seamless integration of your business procedures.
Here are some example open source customisations

Magento Customization
Magento is THE up and coming open source e-Commerce platform that has been making waves and gaining fans since it first appeared several years ago. Byte can help build custom modules and create an entire site design for your Magento powered website.

WordPress Customisation
What started as a simple blogging platform is now an entire community website and content management system. If you are ready to get started with a WordPress customisation right now, please contact us for a quote, even if you are not sure if WordPress is the right platform for you, we have expert advisors on hand to assist you.

Joomla Customisation
With so many features already built in; from user management with access control, full content management, easy menu builder, search engine friendly URL's, polls,advertising management and RSS feeds, using Joomla is like getting 80% of your website done immediately, and Byte can help you finish off the final 20%.

Drupal Customisation
If you are looking to build a custom social network site, or some kind of community site or even a more advanced content management system, Drupal should definitely be on your list of considerations. Contact Byte and take advantage of our expertise on whether Drupal will be right for your project.

Moodle Customisation
Moodle has proven itself to be the perfect choice for deploying online eLearning solutions. It is used by Fortune 100 companies, top educational institutions around the world and by start up companies. Since it is open source, it is very easy to customize and be fitted to your exact requirements.